Use smart forms with templates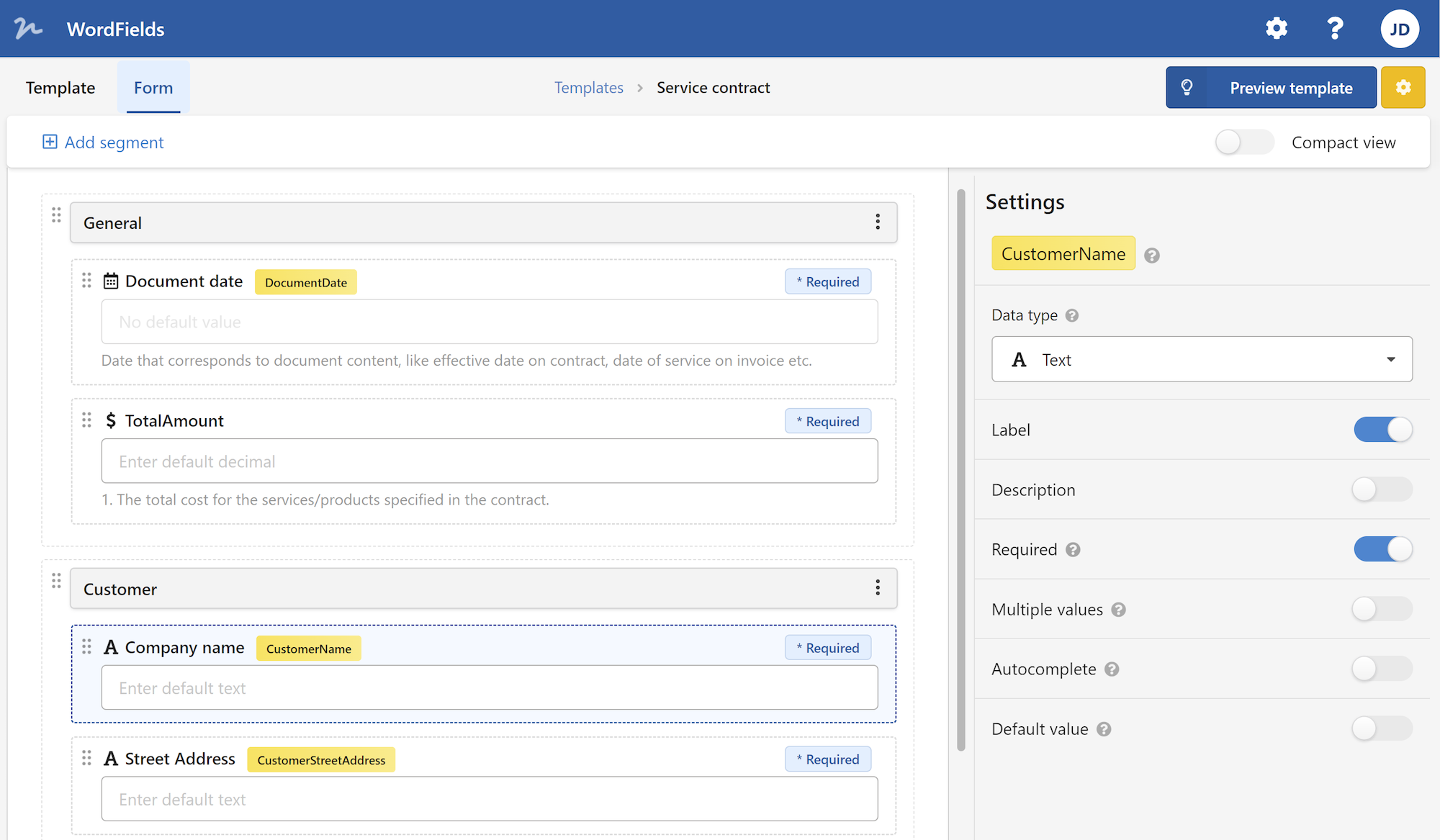 Reuse your frequently used Word or Excel templates and mark changable parts with textual merge fields. Upload your template and WordFields will automatically create a fill-out form for you. Use form editor to enhance it with notes and rich form fields.
How it's better: Creating forms in Word or PDF can be time consuming and technically challenging and there is no easy way to share them. WordFields eliminates all of those issues with an easy to use interface.