Use smart forms to create new documents
Enhance your document creation process by utilizing WordFields's advanced form editor to convert frequently used templates into fillable forms. Simply select the changeable text in Word or Excel templates, and let WordFields do the rest.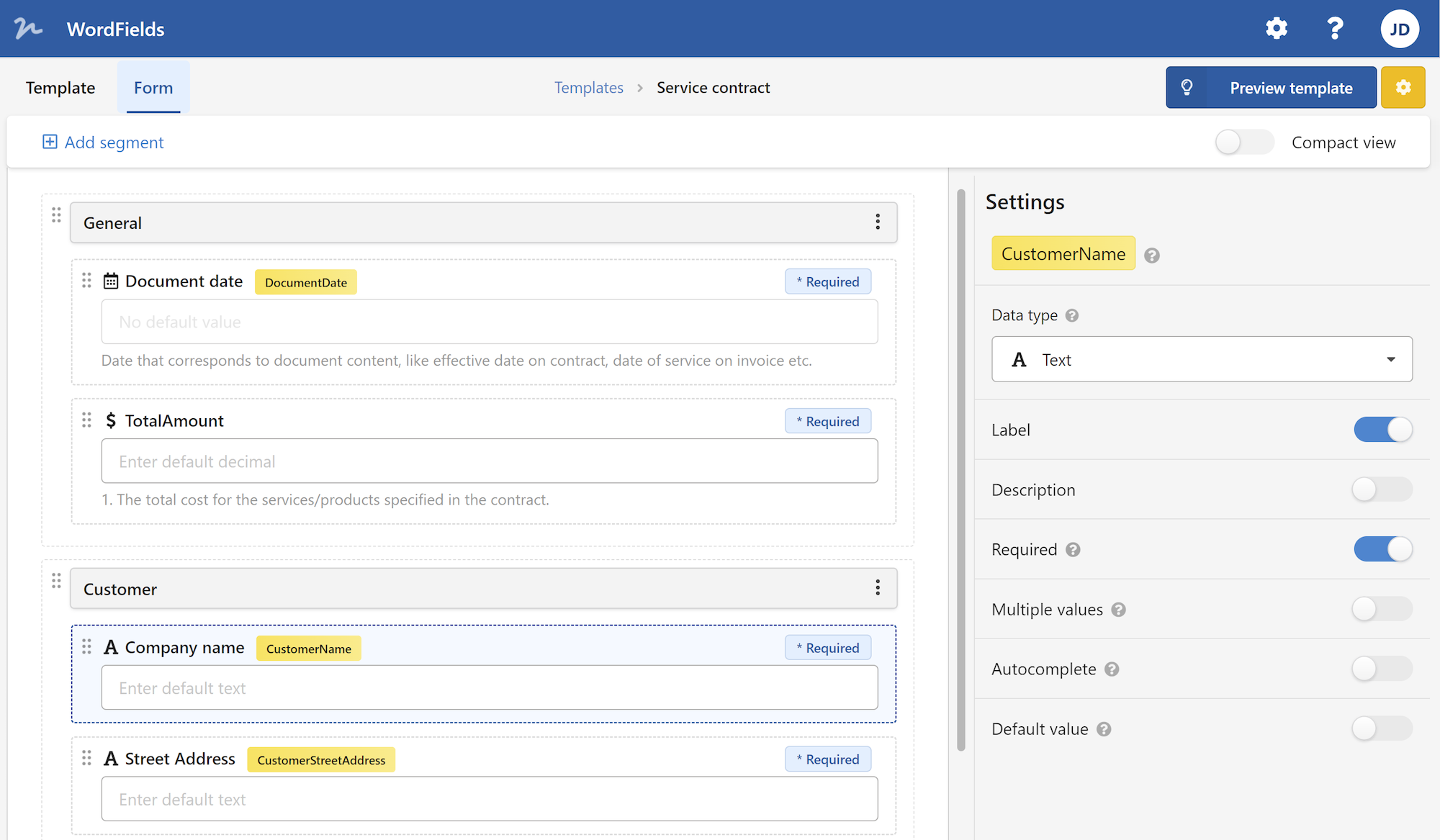 How it's better: Creating forms in Word or PDF can be time consuming and technically challenging and there is no easy way to share them. WordFields is easy to use and cost effective.